Not showing correctly? Switch to the SKS Newsletters page on your preferred desktop web client for a better viewing experience.
---
---
---
NEW THIS WEEK
MARCH 2019 volume 3
---
Author : Ravi Zacharias
Category : Author Section (Selected)
Format : Hardcover
Price:
$29.50 $22.00
25% DISCOUNT
Jesus Christ alone answers our deepest questions. We all have doubts that challenge our faith. We wonder whether the Bible still matters, or whether God is truly as loving and personal as we hope. In his first ever devotional, The Logic of God, apologist Ravi Zacharias offers 52 readings that explain how and why Christianity, the Bible, and God are still relevant, vital, and life-changing for us today. To all our dilemmas Ravi says, "I am convinced that Jesus Christ alone uniquely answers the deepest questions of our hearts and minds."
With a remarkable grasp of biblical facts and a deep understanding of the questions that trouble our hearts, Ravi tackles the most difficult topics with ease and understanding. But The Logic of God is more than intellectual; it is also personal, offering thoughtful wisdom on:
when Jesus draws especially near you
the deep ray of hope found in God's Word
how God transforms disappointments
why prayer matters
how genuine peace is possible
making sense of suffering
Ravi makes profound biblical truth easy to understand. And if your life is busy, this book is designed for you! It addresses 52 topics that you can read over the course of one year or slowly digest at your own pace. Each entry includes a Scripture, questions for reflection, and some practical application steps. When you're struggling with questions and doubts, confused, curious, or just want a clearer way to express your faith The Logic of God has answers that satisfy the heart and the mind.
---
Category : Christian Living
Format : Softcover
* Before Members Discount
We're saturated with a knowledge of grace. But when Jesus walked here on earth, He lived grace, sharing it through countless stories and real-life examples. In Grace Is Greater, Kyle Idleman seeks to do the same--to shake us out of our comfort zone with grace and to again be amazed, shocked, and enthralled as we experience Jesus' radical way of living and forgiving. By hearing stories of lives transformed, you'll grasp God's love in a fresh way and find new freedom and joy in your own life.
---
9 MARKS / FIRST STEPS SERIES
Author : Mez Mcconnell/Andy Prime
Category : Christian Living
Format : Softcover
* Before Members Discount
9 MARKS/FIRST STEPS SERIES
So you're new to the whole Christianity thing. You've heard a bit about it but you aren't really sure what to do next and you've still got some pretty big questions. Well, the First Steps series is here to help.
VOICE
Life is so confusing! There are a myriad of voices clambering for our attention – which one is the 'right one'? Decisions, rather than being biblical, or good, or even moral, often feel like a stab in the dark, hoping for the best. This third title in the First Steps series looks at the wisdom offered in the book of Proverbs. God has not left us to navigate life as best we can alone – guidance is waiting if we only take the time to look.
WAR
All too often, our heads can feel like they are caught in a dark, lonely battle between what we want to do and what we know we should do. God feels distant and we feel dirty. The second book in the First Steps series tackles the fundamental, day–to–day difficulties experienced by every Christian, and looks at the question Why Did Life Just Get Harder?
GOD
Let's start out with the most important question of all: is God out there? How can we know if He exists? If He does exist, what is He like? What does any of it have to do with us? This short book will help you think through these and other crucial questions.
---
Category :Seedbed
Format : Softcover
* Before Members Discount
John Wesley's thirteen discourses on Jesus's Sermon on the Mount were first published in 1746 in a collection called Sermons on Several Occasions. To this day considered one of the greatest interpreters of the Sermon on the Mount, Wesley approaches the text with the dual understanding of Old Testament law and New Testament gospel that he believed should characterize Christian preaching. Thirteen Discourses on the Sermon on the Mount confronts readers with Wesley's understanding of Jesus's vibrant message: true holiness in Christ, distinguished from merely external religion. Wesley points to Kingdom living in its fullness as he describes the character that Christ Himself embodies and offers to freely share with those who follow Him.
---
Author : Sharon Galgay Ketcham
Category : Youth Resources
Format : Softcover
* Before Members Discount
Young adults who were active and engaged in the local church are more frequently leaving the community behind after high school. What can we do?

Responding to these concerning statistics, Sharon Galgay Ketcham reflects theologically on the church community and its role in forming faith. She exposes problems in the way leaders conceive of and teach about the relationship between personal faith and the local church, and offers fresh solutions in the form of values and practices that can shape a community into a place where faith will flourish in those both young and old.
---
Author : Ronica Squires / Breanna Lathrop
Category : Christian Living
Format: Softcover
* Before Members Discount
Buildings with mold trigger asthma and other respiratory conditions. Geographic lack of access to food and health care increases childhood mortality. Community violence traumatizes residents. Poverty, unemployment, inadequate housing, food insecurity, racial injustice, and oppression cause physical changes in the body, resulting in disease and death.

But there is hope. Loving our neighbor includes creating social environments in which people can be healthy. While working in community redevelopment and treating uninsured families, Veronica Squires and Breanna Lathrop discovered that creating healthier neighborhoods requires a commitment to health equity. Jesus' ministry brought healing through dismantling systems of oppression and overturning social norms that prevented people from living healthy lives. We can do the same in our communities through addressing social determinants that facilitate healing in under-resourced neighborhoods.

Everyone deserves the opportunity for good health. The decisions we make and actions we take can promote the health of our neighbors.
---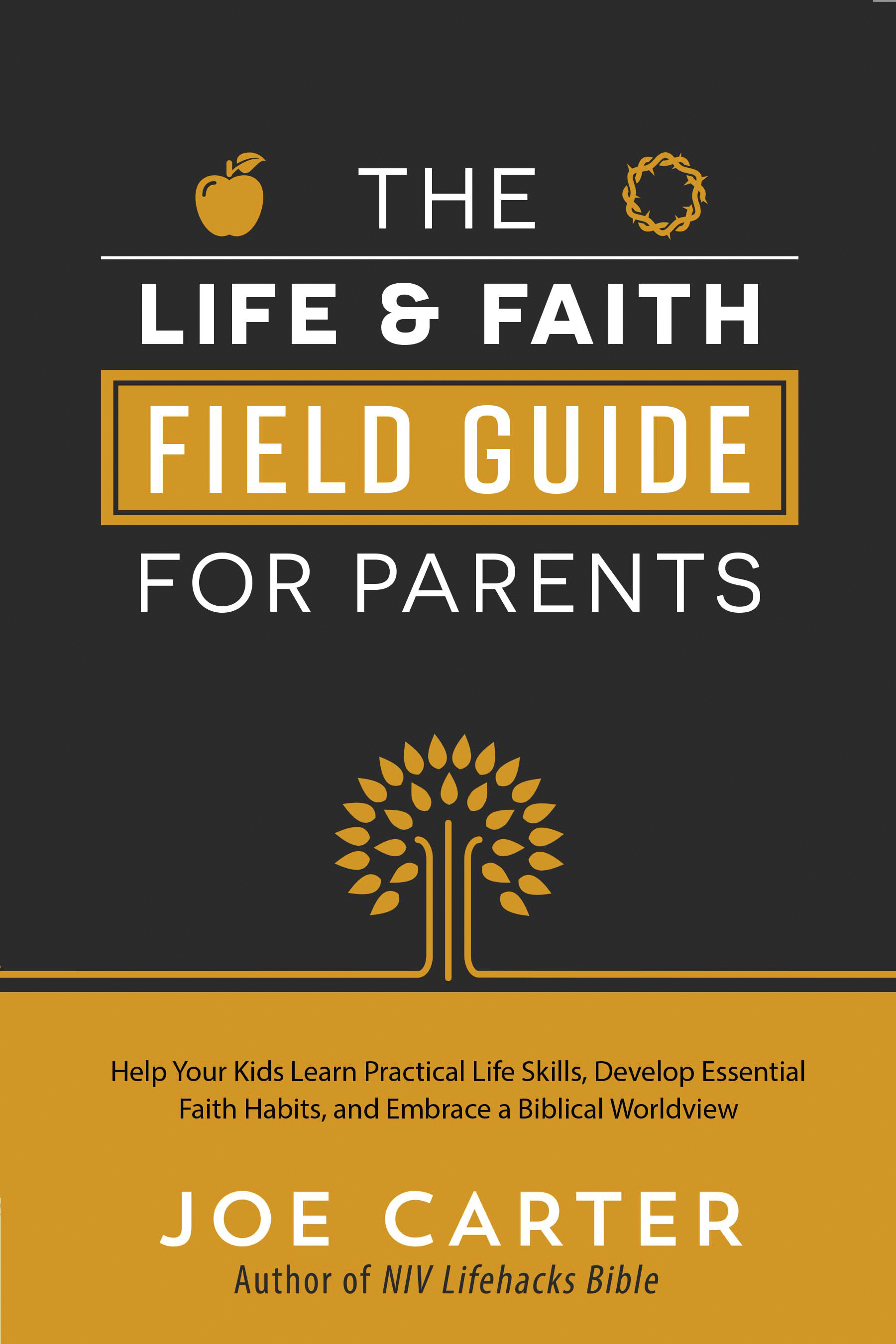 Author : Joe Carter
Category : Parenting
Format : Softcover
* Before Members Discount
"Start children off on the way they should go, and even when they are old they will not turn from it."
Proverbs 22:6

As a Christian parent, you want your children to develop good character and godly wisdom. But how do you go beyond hoping and praying to teaching them ethical knowledge, practical skills, and virtuous habits?

This innovative guide provides practical, effective ideas you can use to help your children build their faith and character in 50 ways, including…

engaging with the Bible and culture
interacting with God and others
making good decisions
becoming better learners
managing conflict
Once you grasp these concepts and discover how to teach them, you will be able to successfully shape the character and worldview of your child or teenager.
---
---
SKS BOOKS WAREHOUSE | TEL : (+65) 6227 9700 | FAX : (+65) 6221 4595
315 OUTRAM ROAD #09-03 TAN BOON LIAT BUILDING S169074
EMAIL :
enquiry@sksbooks.com
| WEBSITE :
www.sksbooks.com
FACEBOOK :
fb.com/SKSBooks
| INSTAGRAM :
@sksbooks
OPERATING HOURS : Monday - Saturday : 9AM - 7PM | Wednesday : 9AM - 8PM | Closed on Sundays
PUBLIC HOLIDAYS : Opening hours may vary. Please check for updates on our website or social channels.
This newsletter is only sent to SKS Books Warehouse Members and/or those who have registered on our website. Should you wish to unsubscribe, please kindly reply to this e-mail and indicate "
UNSUBSCRIBE
" in the subject heading and the registered e-mail you wish to remove. Your feedback is valued as well to help us improve.
---