Not showing correctly? Switch to the SKS Newsletters page on your preferred desktop web client for a better viewing experience.
---
---
---
NEW THIS WEEK
JUNE 2019 volume 1
---
Author : Tanya Linn Bennett
Category : Sermons & Preaching
Format : Softcover
* Before Members Discount
The Abingdon Preaching Annual is lectionary-based and follows the calendar year (January - December). Each week's entry includes Primary Theme, Secondary Themes and Worship Helps. The volume also includes essays on preaching topics, full sermons, and sermon series ideas. The volume also includes essays on preaching topics, full sermons, and sermon series ideas. The Abingdon Preaching Annual is designed to stir the preacher's imagination; offer fresh, intriguing ideas; and point the preacher in a good direction.
---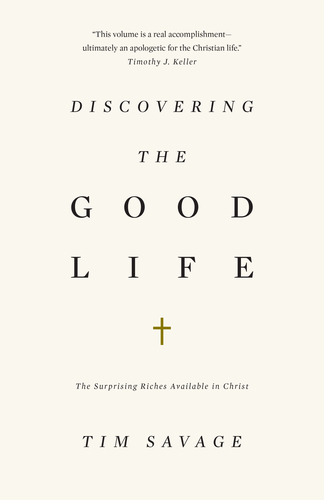 Category : Christian Living
Format : Softcover
* Before Members Discount
Too often, however, we encounter discouragement, failure, broken relationships, guilt, and dashed dreams, all of which leave us yearning for more.

In this book, Tim Savage presents a renewed vision of life by examining the fullest life ever lived: the life of Jesus Christ. Savage invites us to tap into that life—and experience the riches of the joy, satisfaction, and purpose offered to us in Christ.
---
Author : Kathryn Butler
Category : Death
Format : Softcover
* Before Members Discount
"To prepare yourself to make difficult medical decisions in a distinctly Christian way, you won't do better than to read Between Life and Death." —Tim Challies

Modern medical advances save countless lives. But for all their merits, sophisticated technologies have created a daunting new challenge, namely a blurring of the expanse between life and death. The dying process is often hidden behind a complex web of medical terminology, statistics, and ethical decisions, making it difficult for patients and loved ones to know how to approach the end of life in a dignity-affirming, God-honoring, faith-filled way.

This book offers a distinctly Christian guide to end-of-life care. It equips readers by explaining common medical jargon, exploring biblical principles that connect to common medical situations, and offering guidance for making critical decisions. In these pages, readers will find the medical knowledge and scriptural wisdom they need to navigate this painful and confusing process with clarity, peace, and discernment.
---
Editor : Collin Hansen / Jeff Robinson
Category : Pastoring
Format : Softcover
* Before Members Discount
This book offers pastors examples of long-term faithfulness in ministry and practical wisdom from veteran pastors for real-life issues.

Attending to your personal spiritual life (Tim Keller)
Leaving a church
(D. A. Carson)
Crafting sermons week after week
(Bryan Chapell)
Facing criticism
(Dan Doriani)
Pastoring a church you wouldn't attend (Tom Ascol)
Caring for your wife in the midst of criticism
(Juan R. Sanchez with Jeanine D. Sanchez)
Feeling deserted by members leaving (Dave Harvey)
Pastoring a small church that seems insignificant
(Mark McCullough)
Experiencing burnout
(John Starke)
Shepherding a church that has outgrown your gifts
(Scott Patty)
Handling financial burdens
(Brandon Shields)
Doubting your calling
(Jeff Robinson Sr.)
---
Author : Tony Reinke
Category : Christian Living
Format : Softcover
* Before Members Discount
"Thirty years after Neil Postman's Amusing Ourselves to Death, this book takes the impact-analysis of modern media to a new level."
―John Piper, Founder and Teacher, desiringGod.org

What images should I feed my eyes?

We often leave this question unanswered― because we don't ask it. Maybe we don't want to ask it. But viral videos, digital images, and other spectacles surround us in every direction―competing for our time, our attention, our lust, and our money. So we let our lazy eyes feed on whatever comes our way. As a result, we never stop to consider the consequences of our visual diet on our habits, desires, and longings.

Journalist Tony Reinke asked these hard questions himself―critiquing his own habits―and now invites us along to see what he discovered as he investigated the possibilities and the pitfalls of our image-centered world. In the end, he shares the beauty of a Greater Spectacle―capable of centering our souls, filling our hearts, and stabilizing our gaze in this age of the digital spectacle.
---
Author : Rebecca Mclaughlin
Category : Apologetics
Format: Hardcover
* Before Members Discount
Christianity is the most widespread global belief system, and promises to remain so well into the future. But for many educated westerners, biblical Christianity is a dangerous idea—challenging some of their deepest beliefs.

Channeling state-of-the-art research, personal stories, and careful biblical study, Confronting Christianity explores 12 questions that keep many of us from considering faith in Christ. Look more closely, McLaughlin argues, and the reality of suffering, the complexity of sexuality, the desire for diversity, the success of science, and other seeming roadblocks to faith become signposts. Jesus becomes not a relic from the ancient world, but our modern world's best hope.
---
Author : Richard Loh
Category : Asian Authors
Format : Softcover
* Before Members Discount
Certainly, large churches are generally regarded as more successful. This book challenges the assumption that size equates to success, and reminds readers that what counts is faithfulness to God's mission. A small church can be as effective as a large one.
The majority of churches in the world are small, defined as under 250 worshipers. This book discusses the unique strengths that small churches possess despite, or even because of, their size. Pastors and leaders of small churches are encouraged to make the most of these advantages.
There are downsides of being small, and the book suggests how pastors and leaders of small churches can work around the limitations of size and resources to disciple members and reach out to the community. Large churches are also invited to recognize the synergy of working alongside small churches. Therefore, this book is relevant to constituents of churches both large and small.
Richard writes with a passion and keenness to correct the misconceptions and misgivings about small churches. This book fills a gap on the subject, especially in an Asian context. He shares his experiences to bless others called to lead small churches. Good things do come in small packages.
Category : MS - Compilations
Format: Audio CD
* Before Members Discount
Marantha! Music presents Top 50 Worship Songs - O Praise The Name a comprehensive collection of the most popular songs being sung in churches today. This triple disc set features a comprehensive praise & worship experience that is a must-have for every fan of today's favourite worship artists & songwriters!
---
---
---
---
SKS BOOKS WAREHOUSE | TEL : (+65) 6227 9700 | FAX : (+65) 6221 4595
315 OUTRAM ROAD #09-03 TAN BOON LIAT BUILDING S169074
EMAIL :
enquiry@sksbooks.com
| WEBSITE :
www.sksbooks.com
FACEBOOK :
fb.com/SKSBooks
| INSTAGRAM :
@sksbooks
OPERATING HOURS : Monday - Saturday : 9AM - 7PM | Wednesday : 9AM - 8PM | Closed on Sundays
PUBLIC HOLIDAYS : Opening hours may vary. Please check for updates on our website or social channels.
This newsletter is only sent to SKS Books Warehouse Members and/or those who have registered on our website. Should you wish to unsubscribe, please kindly reply to this e-mail and indicate "
UNSUBSCRIBE
" in the subject heading and the registered e-mail you wish to remove. Your feedback is valued as well to help us improve.
---